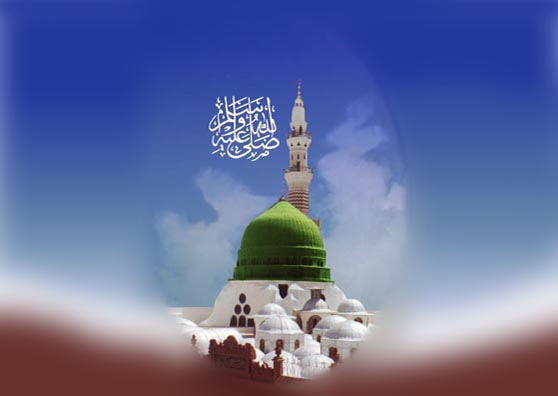 While others are clamoring over what to do when someone draws a cartoon or a picture of one of the prophets of Almighty God, (peace be upon them all), we decided it was time to show the "Real Picture of Mohammed" - everything we could find from A to Z. The results were far too many to list all of them. So, we took the first 26 and put them in alphabetical order, but as you read through the commentaries of others, you will be able to realize many hundreds of additional qualities of this man, Muhammad, peace be upon him.
This "A-Z" on Muhammad, peace be upon him, deals with well established facts about Muhammad, peace be upon him, but certainly does not include everything there is to know about Muhammad, peace be upon him. Volumes and encyclopedias and even libraries have been dedicated to presenting the picture of this great man.
http://prophetofislam.com/
..., it must be mentioned, that although Muhammad is deeply loved, revered and emulated by Muslims as God's final messenger, he is NOT the object of worship for Muslims.


Now it is up to you. You are a rational thinking, concerned human being. As such, you should already be asking yourself:
Could these extraordinary, revolutionary and amazing statements, all about this one man, really be true? What if this is true?
You have read what famous writers, thinkers, poets, philosophers, clergy and humanitarians have said about Muhammad. You have seen the recordings of those who knew him and knew of him and what others have said, about Prophet Muhammad, peace be upon him.
So, the question now is, "What do you say about Muhammad?"You be the judge.===============
Next Thursday is The "Mawlid un Nabi
2008"
, it is celebrated by some but not all.
Milad-un Nabi or Maulid (Mawlid) is the birthday of our beloved Prophet Muhammad pbuh


The Prophet (pbuh) has said: Do not over praise me as the Christians over-praised the son of Mary. I am His slave so say: 'Allah's slave and messenger' [Al-Bukhaari and Muslim]

What is important about each Prophet and/or Messenger ( pbuh) is the MESSAGE.
Admin




Number of posts

: 1670


Registration date

: 2007-11-16


Location

: Algeria




---
Permissions in this forum:
You
cannot
reply to topics in this forum